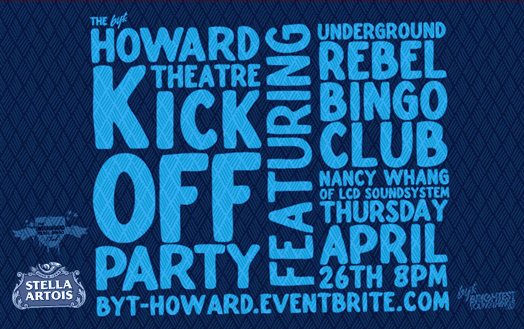 The Howard Theater just had a makeover, and they are throwing a kick-off party to celebrate. After a $29 million renovation and a 32-year hiatus, this historic landmark that helped to launch the careers of Duke Ellington, Ella Fitzgerald, Marvin Gaye and The Supremes is back and better then ever.
The party starts on Thursday. There are a lot of names on the bill here, bear with me: Brightest Young Things + The Underground Rebel Bingo Club + Nancy Whang of LCD Soundsystem + Bit Funk + Gavin Holland of Nouveau Riche + Stella brings the beer.
Its 18+, doors 8pm, show at 9:30pm. Tunes, burlesque performers, a contortionist, glow sticks, and an inflatable t-rex provided. All the info is here.